Subtitle: Sometimes 'Lessons' do not come easy – but when truly learned always lead to progress.
*********
I was led away in handcuffs. Not on my daily itinerary.
Three years earlier, with my father as the primary investor, I had assumed the position of Managing Director of a company that had purchased the assets and business operations of a large trucking and moving company in the Republic of Panama (R.P.) and former US Canal Zone (CZ).   To do so a new company was set-up under the laws of the R.P.   For this type of company the laws required that the majority of the issued shares be in the name of a Panamanian citizen. The Board of Directors also had to be controlled by Panamanian citizens.
I was named Vice President. A local prominent CPA, initial R.A.T. (really!) was named President and his daughter Secretary. R.A.T. was issued the majority of shares and signed them back to my father and me. This worked for three years, as I was able to expand the business significantly and profitably.
One morning I walked into my office to find two Guardia (Panamanian policemen) and a local abogado (attorney). They informed me that the Board of Directors had voted me out of the Company and that they were taking full control. My vociferations and antics only led me to being handcuffed and roughly whisked away in front of my hundreds of employees.
It turned out that R.A.T., in collusion with his daughter, had issued themselves sufficient new Company shares to assume controlling ownership. My American attorneys promised to undo this action promptly. Promptly never came.
Most of my Company's business was operating contracts with the US military force residing the Canal Zone. The CZ operated under US laws and had its own US court system. Normally a fraudulent activity like that undertaken by R.A.T. would have been quickly overturned. However, the CZ was in transition as a recent treaty between the R.P. and the US had been signed which would eventually give the CZ to the R.P.   During this transition there were no sitting judges assigned to the CZ. R.A.T.'s planning had been well-timed and executed. The next assigned US Circuit Judge would not rotate-in for another 60 days.
When the Judge arrived he was so snowed under with common legal matters dealing with marriages, divorces, deaths, and adoptions, etc. that my case, buried in the stack, was never advanced. Two more months passed. Different judge – same result.
I became a reluctant househusband. My wife was a teacher for the US Department of Defense schools in the CZ and her salary provided our livelihood.   One unintended consequence became a personal blessing. I spent many hours with my one-year old daughter, Robin Lynn. Also my racquetball game improved.
After many painful months a US judge accepted and heard my case. As the main office of my Company was in the CZ, where US law applied, upon reviewing all of the evidence and Company history, he overturned the issuance of R.A.T.'s new shares and re-instated me to the Company.
I returned the next day, not on a white horse with trumpets blaring, but feeling so. In the intervening six months much damage had been done to the Company's operations. Service levels had fallen and the Company was at risk of losing its contracts with the US military and contracted international freight forwarders.
The next few months were full of nights and days overseeing services and repairing relationships.   Churchill said it best when he stated. "When you are going through Hell – keep on going." So I did. Many bruises and lessons learned later, with the full support of my staff and workers, we were able to 'Re-set' (see my story of 'Re-setting' at http://lifeinsmallbites.com/my-barrel-roll-theory-of-self-mastery-2/). Together we re-stored the confidence in our services and began to thrive again.
What were 'Lessons Learned'?
Legal preventions must be established in business and relationships where invested trust can be misused.
Establish foundations of trust, compassion, and contributions for the well-being of friends and workers. Do this as an expression of your life principles. Often such practice also yields needed sustaining support during times of personal challenge.
Prior to any significant event or enterprise always have a 'Back-up Plan' – and Alternative Air Field.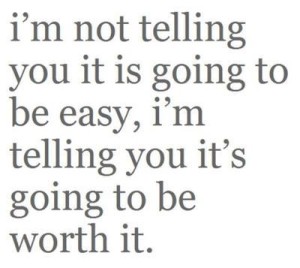 Related Musings: