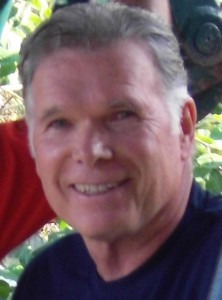 James G. Yarbrough, Jr
Short Version:
Board Room                         Out-of-Office                           Air, Land, & Sea
–  Entrepreneur                     –  Community Contributor           –  Jet Pilot
–  General Manager              –  Leadership Trainer                   –  Scuba Diver
–  Strategic Implementer     –  Sportsman                                   –  Jungle Trekker
–  Staff Developer                  – Personal Growth Facilitator
–  Turn-around Agent  
Longer Version:
Author of Leadership books and Founder of Executive Training Systems, Jim has lived and worked internationally for over 30 years.  He is a certified Coach in business and personal development.
Jim has managed or owned warehousing and forwarding companies in Panama, Thailand, Indonesia, and the US. In '88 he moved from Latin America to Asia, dividing his time between Bangkok and Jakarta.
Jim has taught college level courses in Risk Management, Negotiations, Leadership, and Personal Effectiveness. He is a certified Facilitator for Stephen Covey's "7 Habits of Highly Effective People" training and a certified instructor in Neuro-Linguistic Programming.  Jim was also an avid sportsman. His sports are basketball, softball, racquetball, golf, and martial arts. His passion is coaching kids' sports. Jim has coached many youth basketball and baseball championship teams.
Jim attended the University of Southern California (International Relations and Economics) and Master's program at UCLA (Public Administration and Computer Information Systems). After university Jim spent several years in the United States Air Force piloting B-52D and C-130 aircraft.
Much of Jim's working career has been as the senior manager brought-in to rescue and bring back to service excellence and profitability ailing and inefficiently operating companies. In 1999 Jim became the Country Manager of Brink's Thailand, a subsidiary of Brink's Inc., the world's oldest security company. Jim served in this capacity for seven years greatly expanding their business and profits while winning multiple international awards for management and service excellence.
Even Longer Version:
Jim has always strived to be a positive contributor to his community. He has formerly been the president of several school boards, industry organizations, and charitable institutions. Jim co-founded the Visitor Aloha Services of Hawaii (VASH), a volunteer based program organizing and funneling community and corporate support to tourists who were victims of crime. During his first tour in Thailand Jim co-founded the 'Adopt-a-Bus' project which worked to reduce air pollution by retro-fitting catalytic converters on municipal buses.
Jim served as a Governor of the American Chamber of Commerce in Thailand for eight years, serving as Board Vice-President and Secretary. He was active on committees for the Health Care, Community Projects, OSAC/Security, and Transportation. He has been active in the Customs Transparency Task Force and the USA-Thai Free Trade Agreement briefing committee. Jim has also been a member of the Australian and British Chambers of Commerce and the Thai-Canadian Chamber of Commerce.
While working as the Country Manager for Brink's Thailand Jim served for seven years as the volunteer National Chairman of the Executive Committee for Operation Smile Thailand. Operation Smile is an international organization that arranges free surgeries for disadvantaged children with cleft lips, cleft palates, and other facial deformities. In 2001 Jim was requested by Operation Smile in the US to establish a working local organization. Through his efforts, aided by some Rotary colleagues, Operation Smile Thailand became a very successful self-sustaining foundation and since 2001 has provided over 10,000 free surgeries to Thai children with facial deformities.
In 2007 in Bangkok Jim co-founded a 'mastermind' group of exceptional businessmen dedicated to increasing their personal and collective effectiveness and contributions to serve their families, businesses, and communities. The group organizes programs for personal development, management, leadership, and social responsibility.
In July of 2008 Habitat for Humanity International recruited Jim to serve as the Asia-Pacific Director for Resource Development. HFH is a global INGO working to empower families and communities through financial aid and 'sweat equity' partnerships to create decent, safe, and affordable homes for themselves. As Director, Jim oversaw the resource development and capacity building initiatives in the 24 countries comprising the HFH network in Asia-Pacific. To date more than 700,000 homes have been built globally for family partners. Jim's teams also supported HFH to respond to the immediate shelter needs of families displaced by disasters throughout Asia-Pacific.
Jim has three adult children: daughter, Robin, an award-winning teacher of physically and mentally challenged children, son, George, formerly the South East Asia Regional Health & Security Manager for Aspen Medical Group, currently the co-founder of ImpactHub in Honolulu, both born in Panama, and son, Gary, born in Bangkok, a recent graduate in Urban Development / Environmental Sociology at the University of British Columbia in Vancouver, Canada and now Business Development Officer for Urmatt Ltd., the largest organic rice company in Thailand.
Marlena, Jim's wife, was born in Panama. She was the General Manager of Asian Relocation Management Services for over ten years providing invaluable relocation guidance to expat families relocating to Thailand while also actively engaged in projects that work to improve the well-being of disadvantaged people in nearby communities.
Jim has been a proud Rotarian for over 25 years while living in Panama, the US, and in Thailand.