My Formula for Success is PG + PC, where PG = Personal Growth and PC = Personal Contribution. My aim is to deliver information and insights to assist you with your PG and PC.
I have been an Athlete, a Warrior, and a Businessman. I have had Success and Setbacks in all of them. Generally I have learned more from my setbacks than my successes – and I'd like to share some of what I've learned.
This relates to another role I have had success in and greatly enjoyed. That is as a Coach – on the Athletic Field, in the classroom, and in the Boardroom. I love being called, 'Coach Jim'. Often the persons I coached were more talented than me – yet I had great success in coaching them to higher levels of achievement.
One of my greatest privileges and pleasures has been coaching kids' sports, especially baseball. I love baseball, the thrill and challenge of the play. As a coach, I appreciate the value of practice and play in learning life lessons that transcend the athletic field: Discipline, Leadership, Teamwork, Commitment, Perseverance, and Resilience.
I coached youth baseball from Kindergarten T-Ball to high school seniors. My favorite age is Little Leaguers, aged 8 to 12. Kids of this age have begun to develop some skills, have some respect for authority, and are very coachable as they are still fascinated by life and their own possibilities.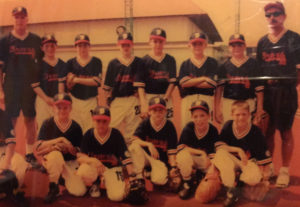 On my teams we emphasized the responsibility and required discipline to practice 3 Magic Words:
– Hustle (use deliberate speed at all times)
– Back-up (support your appropriate teammate on every play)
– N'Gup (Never Give up! – regardless of score)
Effective coaching, as well as parenting and management, improves skills and attitudes that develop personal confidence for improved performance.
I'd like to relate a personal story that, for me, is symbolic of successful coaching.
For my Little League teams I always had my players select nicknames like Tiger, Eagle, Rock, Batman, Radar. Our nicknames differentiated us from all other teams and instilled a sense of team spirit and pride.
Some years ago there was an 11 year-old Israeli boy on my team. He chose the nickname 'Thunder'. Thunder was small for his age and coming from Israel had never played baseball. He worked to improve his skills and was committed to practicing our three Magic Words in practice and games.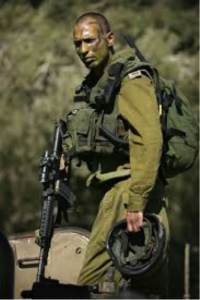 A year after playing on this team the young Israeli boy moved with his family back to Israel. Like most young people in Israel at age 18 he was conscripted into the Israeli Defense Forces (IDF).
Several years later he re-connected with my son, Gary, a friend and teammate on that Little League baseball team. They shared stories about their separate experiences from age 12 to their meet-up at 23. The young Israeli man having completed his IDF commitment told Gary about initially being afraid when he went on military patrol in potentially dangerous areas of Palestine. He then shared how he remembered, as he pounded his chest, that he was 'Thunder!' He remembered the 'Three Magic Words' and embraced the personal discipline and self-confidence that he had practiced as a young baseball player. He discharged his assigned duties with courage, responsibility, teamwork, and honor.
Initially when Gary re-told me this story I felt very proud that my coaching influence had assisted Thunder to ignite courage and self-confidence when required. From a wiser perspective, I am inspired knowing that the key was that a young boy took a boyhood experience, gave it importance, and stowed it as a tool to be used when needed.
This is a wise practice for all of us.
We have the choice to make the learning and energy-memory of any experience, any success, and any setback into a powerful tool – a source of energy, courage, discipline, and grit to support us. In fact, our experiences are only useful when cultivated for the supportive lessons and charged with meaning – to be accessed and re-ignited whenever we need. As a coach it is my experience that this is the path to S = PG + PC.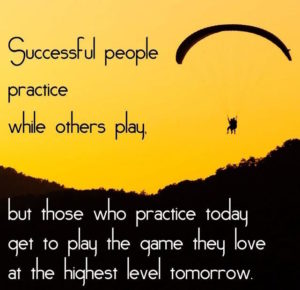 What experiences can you re-imagine and imbue with supportive powers to be ignited when discipline, responsibility, and courage are required?